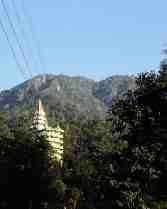 Site
Contents:

YOGA BOOK
YOGA GURU SRI TAT WALE BABA -
RISHI OF THE HIMALAYAS
Vincent J. Daczynski
(Runterrollen für die Deutsche Übersetzung)
---
Chapter 1
The Early Years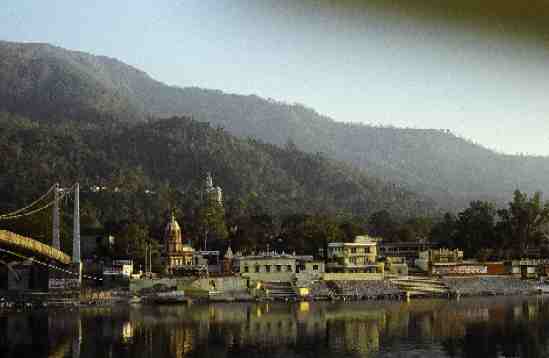 Lakshman Juhla spans the Ganges to the famous Swargashram.
White peaked building in background is the Kailashanand Mission.
When I arrived in Delhi on Wednesday afternoon, December 14, I commissioned a taxi to take me to Hotel Ranjit, the same hotel where I stayed overnight many years before. In twenty years how things had changed! The hotel was remodeled and unrecognizable were it not for its sign. And Delhi had come a long way toward westernization. After a night's rest, I boarded the Rishikesh north-bound bus at the Interstate Bus Terminal. Within a few hours, I was in Rishikesh experiencing the spiritual climate of my nostalgic reverie. It was not long before I found my way across the Lakshman Juhla, crossing the Ganges river, then walking about one kilometer past the Kailashanand Mission into the jungle foothills to the secluded retreat of the Tat Wale Baba Ashram.

||

Back

||

Chapter 1 Continued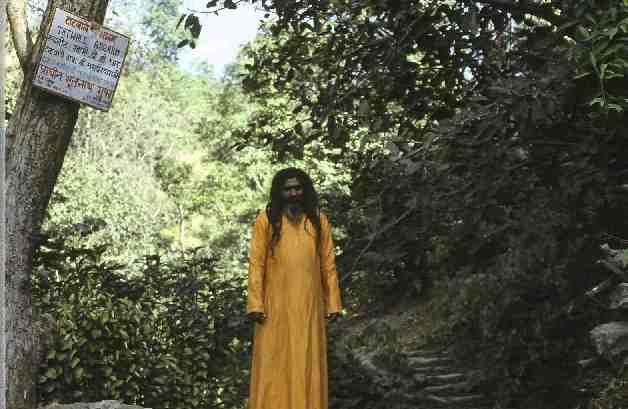 ---
Kapitel 1
Die frühen Jahre
Als ich am Mittwochnachmittag in Delhi ankam, am 14.12., bestellte ich ein Taxi, um mich zum Hotel Ranshit bringen zu lassen, dem gleichen Hotel, wo ich vor vielen Jahren über Nacht geblieben bin. Wie hatten sich in 20 Jahren die Dinge verändert. Und Delhi war einen langen Weg in Richtung der Verwestlichung gegangen. Nach der Nachtruhe buchte ich den Rishikesh-Bus nach Norden am Interstate Bus-Terminal. Nach ein paar Stunden war ich in Rishikesh und erfuhr das spirituelle Klima meiner nostalgischen Erinnerung. Es dauerte nicht lange bis ich meinen Weg über die Lakshman Juhla fand, die den Gangesfluß überquert und dann ungefähr 1 km hinter die Kailashanand Mission ging, in den Dschungel der Fußhügel zu dem abgeschlossenen Retreat des Tat Wale Baba Ashrams.