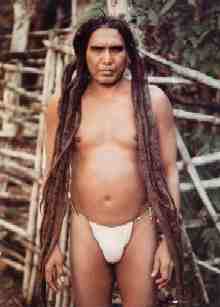 (mouseover to enlarge)
Site
Contents:


YOGA BOOK
YOGA GURU SRI TAT WALE BABA -
RISHI OF THE HIMALAYAS
Vincent J. Daczynski
(Runterrollen für die Deutsche Übersetzung)
---
Chapter 1 (cont.)
The Early Years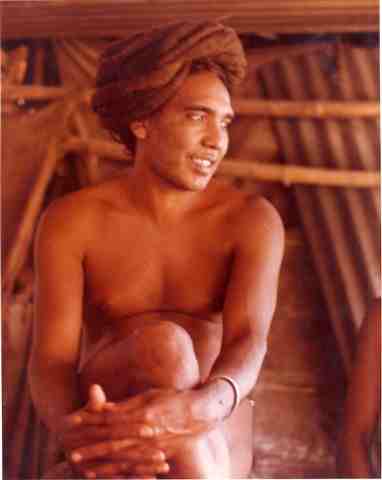 Yoga Guru Sri Tat Wale Baba was open to visitors,
shown here at about 70 years old.
People coming into the forest to gather leaves and sticks for sale in Rishikesh occasionally spotted Tat Wale Baba emerging from his retreat. Word soon spread that a yogi was taking long periods of silence in a cave. As a result, pilgrims began to come by the hundreds to try to visit Tat Wale Baba. Because of the demand for his time, he changed his schedule to enable visitors to see him. He posted a sign stating that he would speak with visitors from 10:00 a.m. until noon, and then from 4:00 p.m. until 6:00 p.m. The rest of the time he remained in his cave, or did his chores and exercised.

||

Back

||

To Chapter 2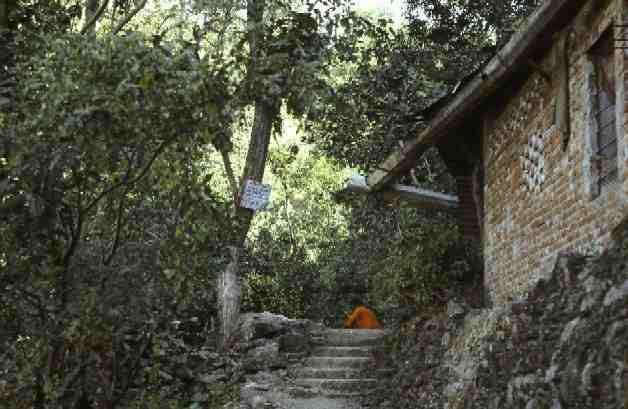 ---
Kapitel 1 Fortsetzung
Die frühen Jahre
Leute, die in den Wald kamen, um Blätter und Stöcke zu suchen, die sie in Rishikesh verkaufen wollten, trafen manchmal Tat Wale Baba, der aus seiner Höhle herauskam. Bald verbreitete sich die Nachricht, daß ein Yogi lange Zeit in der Stille in einer Höhle verbrachte. Als Ergebnis begannen Pilger zu hunderten zu kommen und zu versuchen Tat Wale Baba zu besuchen. Wegen dieser Anforderung an seine Zeit, veränderte er seinen Tagesplan, um den Besuchern zu erlauben ihn zu sehen. Er stellte ein Schild auf das besagte, daß er mit den Besuchern von 10.00 Uhr morgens bis mittags sprechen würde und dann von 16.00 bis 18.oo Uhr. Den Rest der Zeit blieb er in seiner Höhle oder er machte seine Arbeiten und Übungen.